Current Newsletter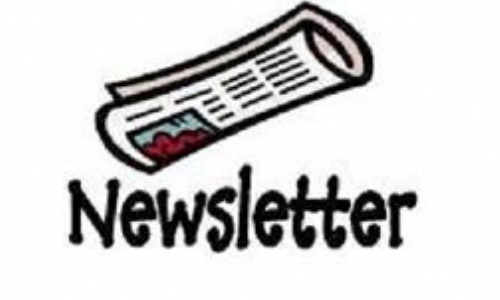 Welcome to the June's Newsletter
Dear Parents/Carers
I hope that you all enjoyed your extended half term holiday and are ready for the final half term of the academic year.
We have lots of changes in store for 2019/2020 and we have some goodbyes to say too.
Mrs Smith is due to go on maternity leave next week, so we wish her all the best and we can't wait to hear the exciting news of her new arrival. We will keep you posted when we know. It is wonderful that Mrs Dove has agreed to go ful time until July to Cover Mrs Smith in her absence, however Mrs Dove will be starting a new post in September 2019 at a local school. We wish her every success in her new venture and we hope she will still pop in to see us.
In September Mr Richard Ganjavi will be joining us at Tredington to take on a full time teaching post. He is very excited to be joining the team and has lots to offer to the school.
Mr Boothroyd has decided not to return to teaching and we wish him every success in his new chosen career. Mrs Stonehouse will continue the excellent work of covering Ruby class until July and Mrs Sarah Perrott will be joining us in September at Newbold.Mrs Perrott is an experienced teacher who has taught in Nursery, Reception and all the way to year 3. Mrs Stonehouse will still be seen around regularly.
The Children will get to meet their new class teachers in "Meet the Teacher Morning" on Friday 28th June (further details of arrangements will be sent out closer to the time).
September 2019/20
Ruby Class Mrs Sarah Perrott
Sapphire Class Miss Natalie Walsh
Emerald Class Mr Richard Ganjavi
Amber Class Miss Caroline Hale
In the diary at the end of the newsletter I have also added Staff Training dates and events for 2019/2020. Please note that there are two training days at the start of the Autumn term.
Sam Welsby
Mrs Welsby
Headteacher
To continue reading our newsletter please click below.