School Council
Our School Council meet every half term to make decisions about our school. They suggest ways we can raise money at school and what to spend it on!!
Meet this year's school council...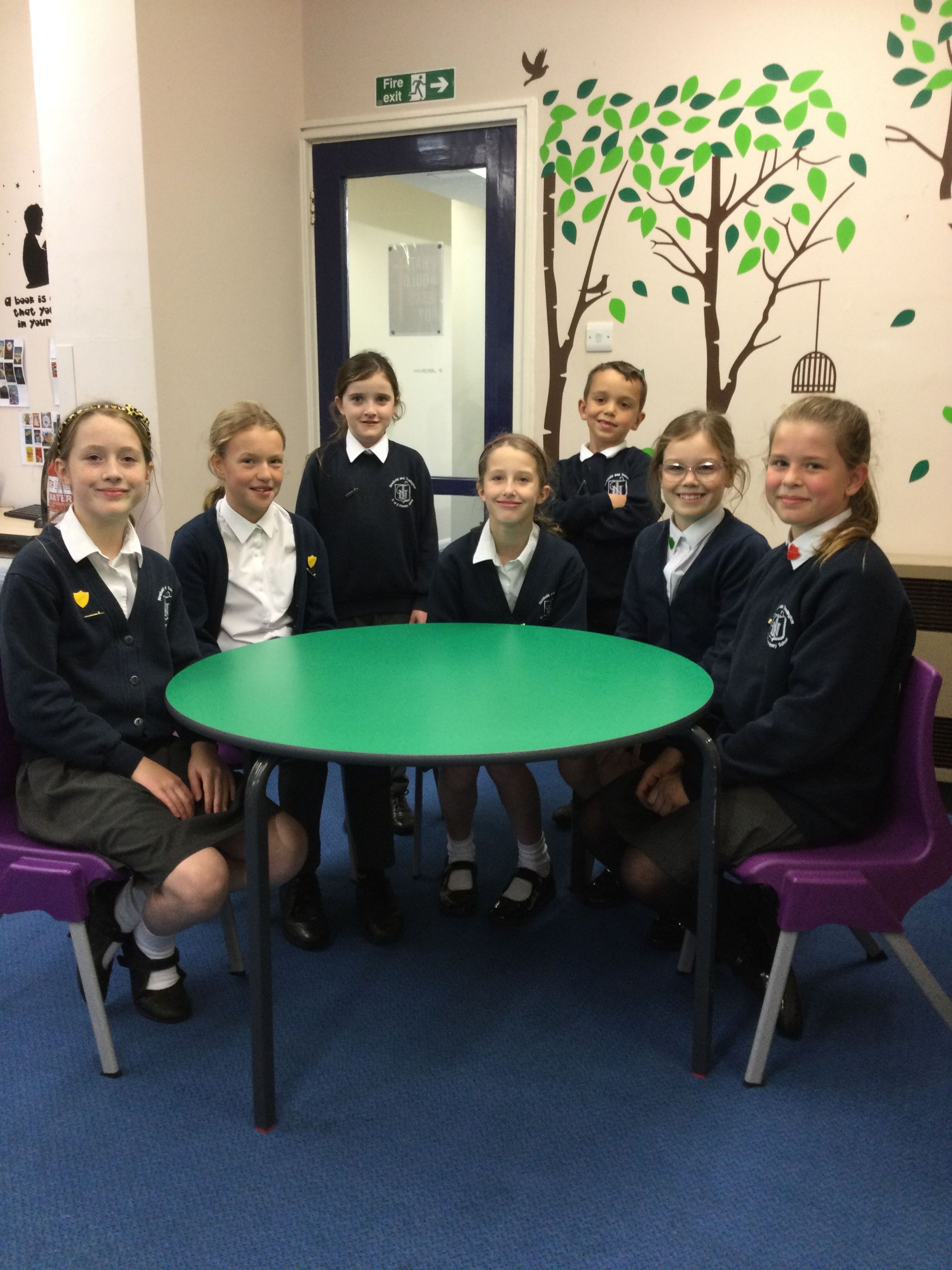 They are: Bella (Chair), S(Vice Chair), Jessica Cl (Treasurer), Poppy (Secretary), Charlotte Cl (Amber Class Rep), Ariella (Emerald Class Rep) and Max (Sapphire Class Rep).